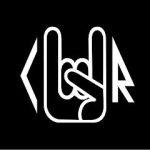 Stop Banging Your Head Over Social Media Marketing & Events. Let ChazzRock Productions Make YOU The Rock Star!
With over 10 years experience in social media marketing, & event planning,  ChazzRock Productions is your one stop shop that ROCKS for event and social media marketing. We will assess your needs based on your business goals, come up with a strategy, implement & execute.
You're are not just a client, you are a PARTNER.
Contact us today for a quote! Email chazzrockproductions@gmail.com!